Horsham 10k
The Horsham 10k takes place on 14 May and starts and finishes at Horsham Rugby Club. It's one of two races that we organise every year.
As always, we do not expect Horsham Joggers to enter. This is because we rely heavily on members to volunteer on the day – we need close to 100 members' help. There will be a call for volunteers in a few weeks and your roles will be confirmed about 10 days before the race.
South Downs Way 100 Mile Relay – Saturday 3rd June 2023

Arguably the best 'running' day out of the year!
We are looking for Horsham Joggers to take part in this "invitation only" event for about 55 teams. Horsham Joggers have again been invited to enter two teams (of six). This is a relay race over the 97 miles of the South Downs Way, starting at Beachy Head and ending at Winchester.
The teams consist of six runners who each run three non-consecutive legs of the relay. The distance of each leg is somewhere between 4 and 8 miles and you'll have a good break between each of your 3 runs. Each runner will run somewhere between 15 – 18 miles over the course of the day, almost entirely off road.
The teams travel between the start/finish points of each leg by minibus and you will have a driver and navigator looking after you. There is a time limit to complete the event, meaning that an average pace per mile of at least 8.5 minutes over hilly terrain is required (over the whole distance).
Although it's tough (it's hilly!) and a long day, it is a truly great event with a lot of team spirit and camaraderie. Everyone who has ever taken part, including the drivers and navigators, will confirm that the sense of achievement and fun had is immeasurable.
The team entry fees are paid by the club, the cost per runner is approx. £35.00 to cover minibus and fuel costs. In addition to 12 runners we need drivers and navigators for each team.
At this stage, if you would like to take part (or even if you only think you might be interested in taking part) or want to know more please email John Willcox.
Full details of the event can be found on the South Downs Way Relay website.
Get in touch and get your name on the list, you won't regret it!
Keep On Running – 5 to 10k Course
Are you ready to take the next step?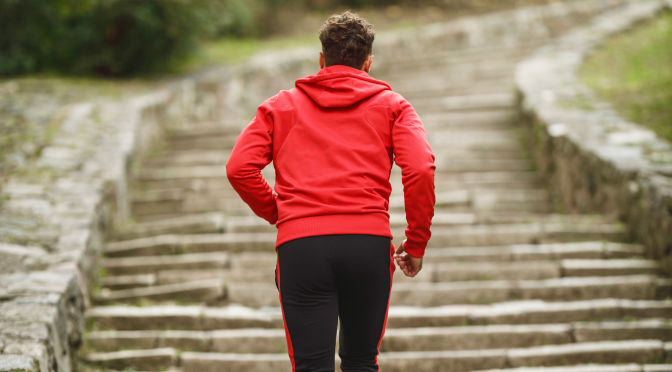 Starting 20th June, Horsham Joggers will run an 11 week course to get you running from 5k to 10k. Every Tuesday & Thursday at 7pm.
HJ Volunteer and Jogger for 2023
The voting for the Volunteer and Jogger of the year for 2022 closed on Tuesday 28 February. We are delighted for the winners to be presented with the appropriate award at the AGM to be held on Friday 21 April 2023.
Also, don't forget to put in your nominations for 2023 as and when you see your fellow HJ members do something exceptional in either a volunteering role or in a running event. Simply email info@horshamjoggers.co.uk with the name of your nominee and the reason for your nomination.
Current committee members are not eligible to be nominated!
The Spring Party Night disco
The HJ Spring Party Night disco held on Friday 17 March, at the Horsham Sports and Cricket Club, was a roaring success. A total of 113 tickets were sold out of the maximum of 120. It was such a success that members are already calling for an encore.
Watch this space for more social events that are being arranged.
Committee Members Wanted
Following the resignation of Paul Morley as Chairman on 7 March, the position is vacant. Sok Wah Lee will take on the duties of the chair in the interim in addition to her role as the Club Secretary. If you are interested in considering the role, please contact info@horshamjoggers.co.uk for the role description and to discuss the role with the acting chair.
In addition, there are other vacancies to join the committee because of resignations over the last few months.
West Sussex Fun Run League
The cancellation of the run in Lewes in April was due to an access issue with the local authority and sadly will not be replaced. Thus, the next league run will be in May. However, it isn't all bad news as HJ is currently at the top of the league after one race (organised by Crawley Run Crew).
These races are fun and a social event in itself. All members are welcome. The points for the first 25 runners in the club add to the club's points for the race, but regardless of whether you will be the first 25 or not, your participation in these league events makes us stand out as a club.
Leadership in Running Fitness (LIRF)
The Leadership in Running Fitness (LIRF) is a course which England Athletics offer.
LiRF – Leadership in Running Fitness Course | England Athletics
The club has established a practice of paying for members, who have established themselves as volunteers in some capacity or are run leaders, to do LIRF courses as an investment. This is on the condition that the qualified members use their qualification to help and support other members.
The payment would be funded not from the club's annual subscriptions but from the surplus that has built up over the years, which had been set aside for the club's investment in its people and other assets.
If you would like to take up this course, please contact info@horshamjoggers.co.uk.
Membership Renewal
Your membership is due for renewal on 1 April 2023. If you have not yet renewed your membership, please login to Memberzone and buy Individual or Family membership.
The committee reviews the appropriateness of the membership fee on a regular basis. We have been able to keep the membership fee unchanged for many years and it remains as £10 for individual membership and £20 for family membership. Your membership fees cover personal accident insurance and the details of this cover is on the HJ website under Club Documents. Specifically, it covers all members up to age 80 but there is an exclusion for competitors over the age of 70.
Annual General Meeting
The AGM will be held on Friday 21 April at the Horsham Cricket and Sports Club. The agenda for the AGM has been posted on the HJ website. If anyone would like to raise an issue for the meeting, please contact info@horshamjoggers.co.uk