At Horsham Joggers, we have personal accident cover for all our members (up to age 80) but there is an exclusion for competitors over age 70. The details of which are summarised below: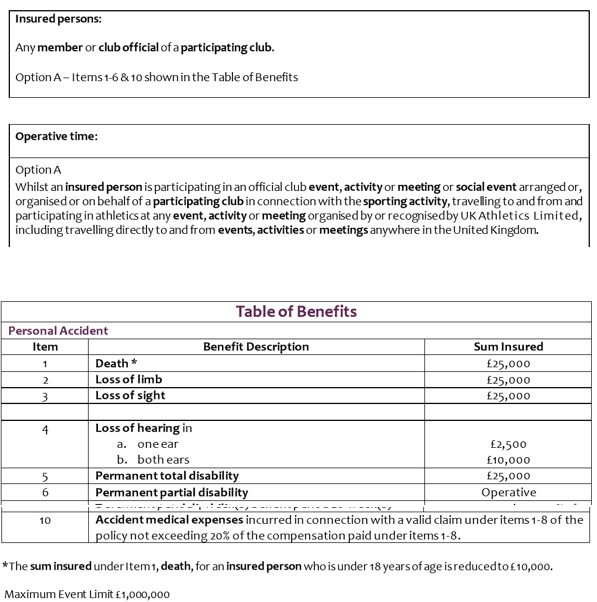 Exclusions
(i) Any members that are taking part in Professional/Semi-Professional sport , competing for medals/trophies are not covered during these events.
(ii) Members over age 80 are not covered under this policy
(iii) Members over age 70 are not covered for competitions but covered for other activities described in Option A above.
Claims
In the event that an HJ member or an HJ club official is injured in an official event or activity organised by HJ, during the operative time as described above, please contact the Club Secretary, Sok Wah Lee by emailing info@horshamjoggers.co.uk. The Club Secretary should be notified as soon as reasonably practicable after the bodily injury that a claim is to be made.  The claim may be rejected if it is made so long after the accident happens or bodily injury is sustained that the insurer is unable to investigate the claim fully.