Horsham Joggers is an inclusive running club and has a duty of care to all its members. To this end, our safeguarding responsibility are jointly held by all the club committee members and the appointed Welfare Officer.
The Welfare Officer gives our members a trained and trusted person to speak to about a concern regarding members at risk. The Welfare Officer is the lead who has the right skills and knowledge to manage any concern raised in an appropriate way such as not to hamper an investigation.
The Welfare Officer has received DBS clearance and has completed the Safeguarding in Athletics course.
Our primary Welfare Officer is Julie Gallagher. Simon Holmes is second Welfare Officer.
Julie Gallagher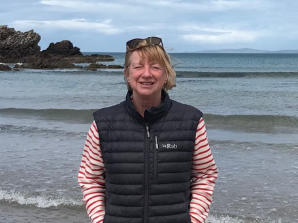 I moved to Horsham from Scotland in 1985 with a very young family and joined Horsham Joggers in April 1986. I joined a group set up specifically for women to run the Nike 10k. Little did I know how much HJ would become part of my life. From 10k I progressed to half marathon and marathon. I now participate in triathlon as well as running events.
I believe passionately that HJ should be a safe place for people to come and enjoy the physical and social benefits of being part of a club with like-minded members. In my professional life I was a dentist and researcher, but now I am enjoying an active retirement.
---
To contact the Welfare Officer regarding a safeguarding concern, please email welfare@horshamjoggers.co.uk. This email address is only accessible by the appointed Welfare Officer. For any other issues or concerns, please contact info@horshamjoggers.co.uk.