…are a network of volunteers in England Athletics affiliated clubs and RunTogether groups promoting mental wellbeing through running and supporting the aims of #RunAndTalk.
At Horsham Joggers we currently have 2 appointed Mental Health Champions:
Mark Aylmore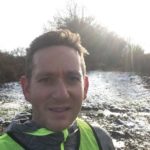 " I have been a member of the club since 2016, and have more recently joined the committee in my role as a Mental Health Champion – it's been great to see what goes on behind the scenes and meeting the people who make everything happen for us as club members.
I initially joined Horsham Joggers to add some more structure to my training, but have gained so much more and met some lovely people, I really enjoy the social aspect of running with others.
For me, running provides valuable 'down time' and helps to clear my head either before or after a busy day. There's no doubt that when I exercise I am more productive, and I'm in a better frame of mind both at work and at home.
We hope that being a part of the run and talk programme will encourage people to share their experiences, help improve wellbeing, and play a positive role in the club and wider Horsham community"
Geri Smith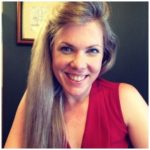 " Hi I'm Geri and I've been a Horsham Jogger for 4 years and running for 6 years. I first started running as a way to raise money in memory of my son and to get fit.
When we moved to Horsham in 2014 we knew very few people in the area; and I made the 'scary' decision to join a 'running club' – Horsham Joggers. I can safely say this is one of the best decisions I have ever made. I've made the most fabulous friends, gained a wonderful HJ family and a total sense of community!
I wanted to be part of the run and talk project as running has helped my mental wellbeing – be that dealing with grief or anxiety. Running and running communities have enormous potential to support natural healing from being around likeminded people, being outside enjoying our beautiful West Sussex countryside and of course talking (and eating cake!) "
Our Mental Health Champions commit to:
Having an open and non-judgmental attitude.
Having a positive, patient and supportive approach towards supporting people with mental health problems.
Be a positive role model.
Behave in a professional, confidential and non-discriminatory manner at all times and promote equal opportunities for all.
Provide crisis contacts to the club
Be a point of contact for anyone experiencing mental health problems to join the club/group.
Encourage and promote conversations about mental health.
Actively promote mental wellbeing and running.