Committee activity
We met again on Wednesday 10th April and discussed club finances, membership, MemberZone orders and social media as well as the AGM, Horsham 10k and Horsham Round 35th celebrations. More on some of this later. We agreed to meet again on 29th May.
The result round up
We get some lovely feedback on this regular feature. It's always good to see who's done what and when. Read all about it HERE. The result roundup is compiled mainly from press reports by Iain Campbell and are still looking for someone new to take on the job when Iain becomes treasurer. It involves scanning the weekend activity of team hj, collecting results, writing a report with a few photos and issuing them to meet the local press deadlines on a Monday/Tuesday each week. Please CONTACT US if you want to get involved.
Membership renewals reminder
If you haven't already paid, your annual subs are now overdue! We have managed to keep the individual membership fees at an incredibly low £10 for yet another year! The best way to renew is via the MemberZone using PayPal or Card. Remember, if you joined after 1st Jan 2019 then your membership carries through to 31st March 2020.
It's party time!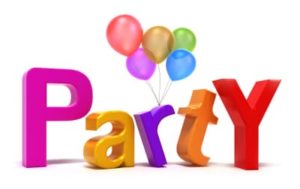 With the spring marathons comes the traditional pasta party! Come and celebrate your marathon achievement at our Pasta Party at Prezzo in the Carfax at 19:30hrs Saturday 11th May. Max 25 persons so replies to James Munden by email: munden888@yahoo.co.uk by 30th April 2019 latest. Don't forget to wear your medals!
Summer Pub Runs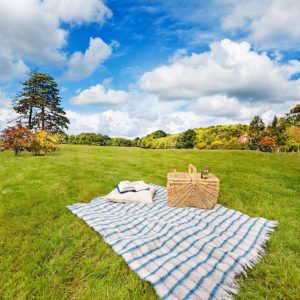 Our thanks go to Mike De Frateschi for organising some superb winter head torch runs throughout the dark months. We will soon hand over to the Summer Pub Run schedule which start on 25th April. The 2019 schedule can be found HERE
AGM
This will be held at 8.30pm on Tuesday 30th April 2019 after the usual 7pm group running which will all start and finish from Horsham Sports Club, Cricketfield Road, Horsham, RH12 1TE and we would like to see as many of you there as possible. There will be no organised club run from The Bridge on this evening.
Itchingfield Time Trials
John Dykes has kindly agreed to continue organising these events, with the help of John Mac and Steve W. If you haven't tried it before; you race against yourself around a challenging 5k route with the aim of making consecutive improvement over 3 of the 4 time trials. Parking is limited so either jog from The Bridge or car share. Dates: 14th May@7.30pm, 11th June@7.30pm, 9th July@7.30pm, 3rd Sept@7pm. We will need someone to take the race clock and some warning signs to and from the 1st trial. Please CONTACT US if you can help.
Southdowns Way Relay
Team organiser, John Wilcox now has two teams of 6 for the 100 mile Southdowns Way relay on Saturday 1st June 2019 and, as well as the "A" team, we also have a ladies team for the 2nd time in recent years! However, we could do with a reserve on the ladies team and there are spaces for driver/navigator as well. To read all about it and express an interest, please click HERE for details.
Horsham 10k Volunteers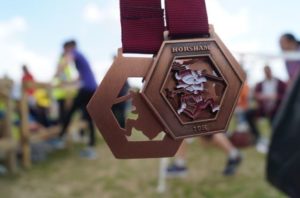 Plans are well underway for our annual 10k on Sunday 2nd June this year. We are aware that other local races clash with this revised fixture, so we kindly ask that members consider keeping this date free to volunteer on the day, instead of racing elsewhere. Remember that all volunteers will score a credit towards fulfilling the BM and LM ballot criteria for 2020! Watch this space and our Social Media platforms for more details on how to volunteer.
Club kit SALE – final clearance
Steve Entecott still has some new "old" stock! If you want to purchase any of the following items, please speak to Steve directly and pay him £10 (cash only) per item.
Men's Vests – size small x 1
Men's Vests – size XL x 1
Ladies T-Shirts – size large x 1
2019 Challenge Trophy Races
May is just around the corner so the next CT race is looming! Remember to wear club kit if you want to win the silverware!
10mile Challenge – Haywards Heath 10 miles (5th May)
WSFRL Challenge – Hove Hornets Stinger (14th July)
Half marathon Challenge – Run Reigate (15th Sept)
Horsham Round organiser
This year will be our 35th anniversary celebration and we are still looking for a willing volunteer to organise what is now a well set out plan for the annual Horsham Round on 26th August. Please CONTACT US  for more information.
West Sussex Fun Run League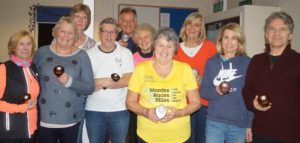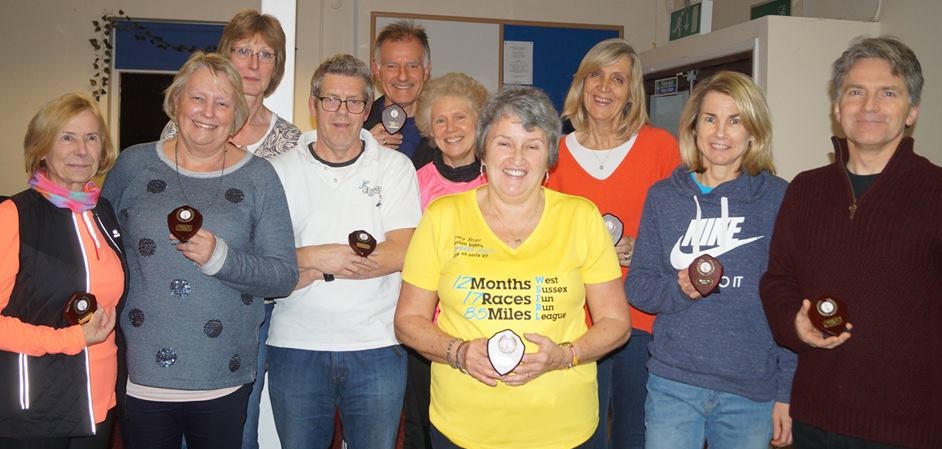 Now that the weather is getting warmer, why not see some of our countryside by taking part in the WSFRL races. Join us on Easter Monday for the Lewes 10K followed by Portslade Hedgehoppers (5 mile), Gloria's Goodwood (5 mile), and the ever popular Beach Run at Littlehampton which finishes with Fish and Chips! All these races are in May. Entries can be made through the HJ club members zone shop – cost £3.00 per race or see me on club nights. I hope to see you there. Jenny Boyd, WSFRL Rep
Dates for your diary
14th Apr – Brighton Marathon/10k
22nd Apr – Lewes Easter Monday races (WSFRL)
28th Apr – London Marathon
28th Apr – Angmering Bluebell 10k
30th Apr  – hj AGM
4th May – East Grinstead 10m (Mid-Sussex Weekend Marathon)
5th May – Three Forts Challenge
5th May – Haywards Heath 10m (Challenge Trophy and Mid-Sussex Weekend Marathon)
6th May – Burgess Hill 10k (Mid-Sussex Weekend Marathon)
11th May – Arun River Marathon
12th May – Portslade Hedgehoppers (WSFRL)
12th May – Run Gatwick Half Marathon
12th May – Hastings 5 mile (SGP)
14th May – hj Itchingfield Time Trial no.1
15th May – Gloria's Goodwood (WSFRL)
19th May – Bognor prom 10k
19th May – Run Wisborough 5/10k
22nd May – Beach Run (WSFRL)
26th May – Rye 10m (SGP)
1st June – Southdowns Way 100mile relay
2nd June – Horsham 10k (SGP)
Don't forget; if you've got something worthy of the newsletter then please let us know!