Committee activity
We met again on Wednesday 21st August and discussed club finances, membership, MemberZone orders and social media hits as well as Survey Monkey, #RunAndTalk, mental health champions, charity donations, Horsham Round 35th celebrations and Gunpowder Trot preparations. More on some of this later. We agreed to meet again on 2nd October and you are welcome to join us by arrangement.
Tony Johnson
Hopefully you have all seen our recent tribute to Tony who sadly lost his fight with Motor Neurone Disease on 20th July. A celebration of Tony's life was held on 6th August and was well attended by past and current hj members. The committee have been discussing ways to honour Tony's memory at the event which he grew to love the most during his running journey – The South Downs Way Relay. Over the coming weeks we will be thinking of a fitting tribute and discussing options with Tony's wife Julia.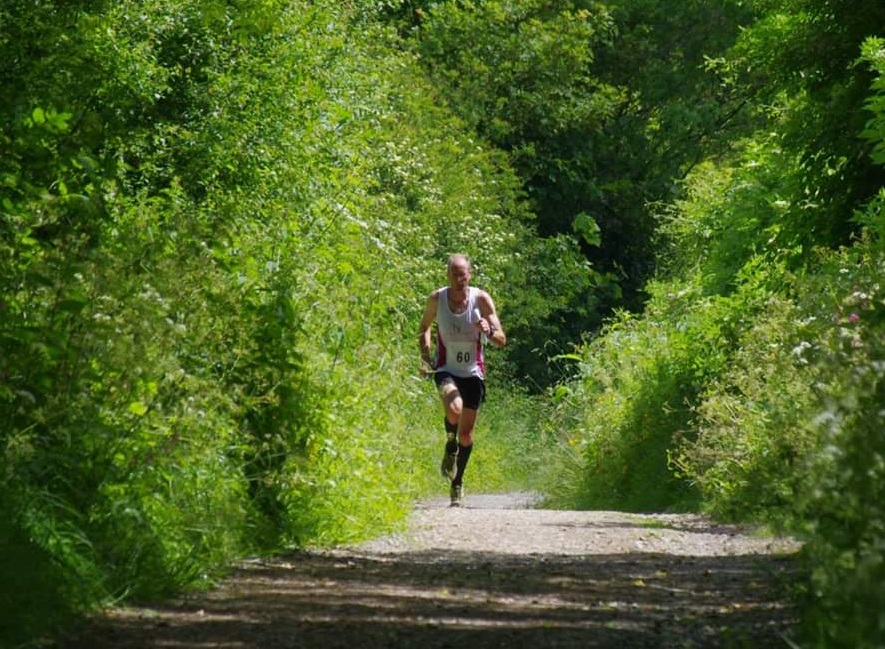 The Results Round-up
So who has been where in the past six weeks? Compiled mainly of race reports by Chris Yeomans, your regular results fix is HERE!
Horsham Round – Bank Holiday Monday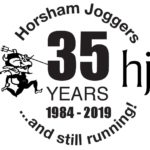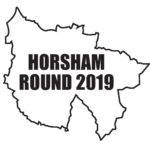 21 team entries have pouring in, the t-shirt orders have arrived, the food is ordered for those who asked for it and we've even arranged good weather! This year's Horsham Round and 35th Anniversary celebration is set to be a fantastic day and you are welcome to join us in the park from 2.30pm to see the teams home. Team captains will now have instructions and maps to follow and will have agreed their start time with James. Remember, it's a self-navigated 29 mile route as a relay team or in pairs as a minimum. Runners are responsible for your own safety, food, water, sunscreen, support crew, mobile contact etc for the whole run! T-shirt orders can be collected at the finish and, for those who have ordered food, you will be provided with a meal voucher to exchange for your selected food choice at the mobile catering van between 2.30 and 4.30pm. All being well, it will be parked adjacent to Park House, North Street (the old HDC headquarters), a short walk from the park. We look forward to seeing you!
We are delighted to welcome our two new mental health champions and to be firmly involved in England Athletics #RunAndTalk initiative. Mark Aylmore and Geri Smith have been working very hard over the past few months and have put together some fantastic pages and content on our website (https://www.horshamjoggers.co.uk/about-runandtalk/). There's lots of interesting fact sheets and advice. Take a look, see what you think and drop them a line to let them know via their contact page. In the coming months Mark and Geri will be holding regular #RunAndTalk events. Details of these will soon be added to the web pages and promoted via the newsletter and our social media platforms.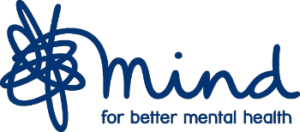 Barns Green Pacer required
This year we will be providing all the pacers for the Barns Green Half Marathon. However, organiser Jason Walker is missing a 1hour 30minute pacer to complete his team. If you can run like clockwork at this pace, please contact Jason (jason.walker1@hotmail.com). Pacers get free entry and a pacer bib to wear.
Gunpowder Trot
Plans are well advanced, and we are fast approaching our own WSFRL fixture on Sunday 3rd November 2019 but we are already receiving entries from members who haven't offered to volunteer first! As always, we rely on many volunteers on the day so please, please, please remember to offer your help BEFORE thinking about entering the race.
Group Leaders
We've had a couple of new leaders join us, but we still need more to help us provide a better spread of smaller, more evenly paced groups. We can provide guidance and route maps for you so that you can step up and lead regularly or in the event of a shortage on the night. Have a word with your group leader and they can help you to help us!
Race reports
Chris Yeomans is kindly producing the weekly report for the local press but ideally, we'd like this to be a shared role with another willing volunteer. It involves scanning the race calendar, results pages, social media etc on a Sunday or Monday and sending a brief summary (with a photo or two) to the local newspapers. If you can help, please CONTACT US
Ride London Ballot winner
Ian Bradbury rode the Prudential Ride London this year after winning his place in the ballot last winter. He said "I took part in the Prudential Ride London & Surrey 100 today using the Horsham Joggers ballot entry.  I had a fantastic day and really enjoyed it.  Thank you!  I did pretty well as well – 5h14m, average speed of 18.8 mph".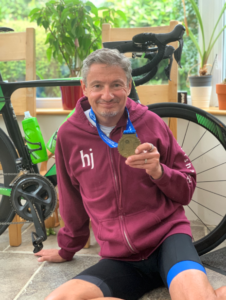 Dates for your diary
26th Aug – Horsham Round/35th Anniversary picnic
1st Sept – Fittleworth 5 (WSFRL)
3rd Sept – 4th Itchingfield Time Trial (7pm!)
8th Sept – Hellingly 10k (SGP)
8th Sept – Bacchus Half Marathon
8th Sept – Littlehampton 10k (5-10k group graduation)
14th Sept – Rewell Wood Running festival, Arundel
15th Sept – Richmond Half Marathon
22nd Sept – Tilgate Forest 5 (WSFRL)
28th Sept – SXCC relays, Goodwood
29th Sept – Barns Green Half Marathon
6th Oct – Lewes Downland 10 (SGP)
6th Oct – Heron Way 10k
6th Oct – Bournemouth Half and Marathon
Don't forget; if you've got something worthy of the newsletter then please let us know!