Committee activity
We met again on Wednesday 10th July and discussed club finances, membership, MemberZone orders and social media as well as the Horsham 10k review, Run & Talk mental health champions, charity donations, Horsham Round 35th celebrations and Gunpowder Trot preparations. More on some of this later. We agreed to meet again on 21st August and you are welcome to join us by arrangement!
The Results Round-up
Compiled mainly of race reports by Chris Yeomans and other contributors, your six-weekly fix of who has done what, when and how is HERE 
Meeting place at The Bridge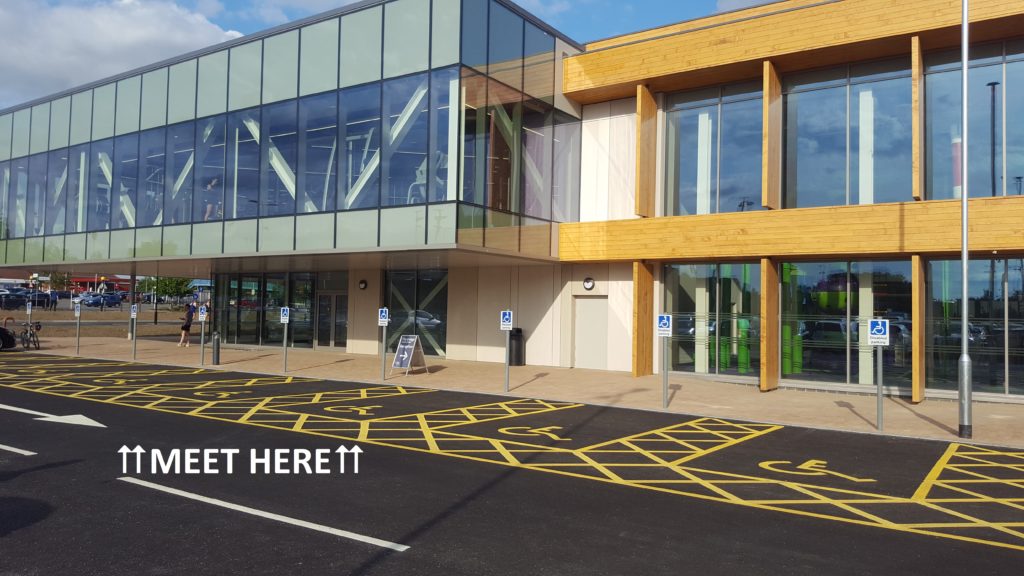 Now that the new facility is fully open, we will be moving our meeting point from the rear undercroft to the main entrance area under the gym from Tuesday 16th July. This will provide a better focal point for new arrivals, instead of having to walk around the back to find us. Please don't block the main entrance area!
The Andy Spriggs Running Spirit award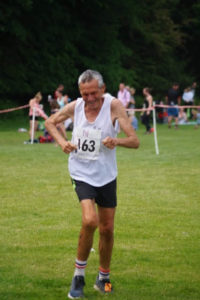 Following the untimely passing of our dear friend Andy Spriggs in December 2017, we honour his memory each year with the Running Spirit Award. This is awarded at the Horsham 10k to someone who demonstrates exceptional generosity, courage, stoicism, passion, perseverance or sportsmanship. This year the award went to Martyn Greaves, who is a regular at the 10k and parkrun. Martyn finished the race in 73:42 and came 396th. We caught up with him at Cranleigh parkrun to present the award.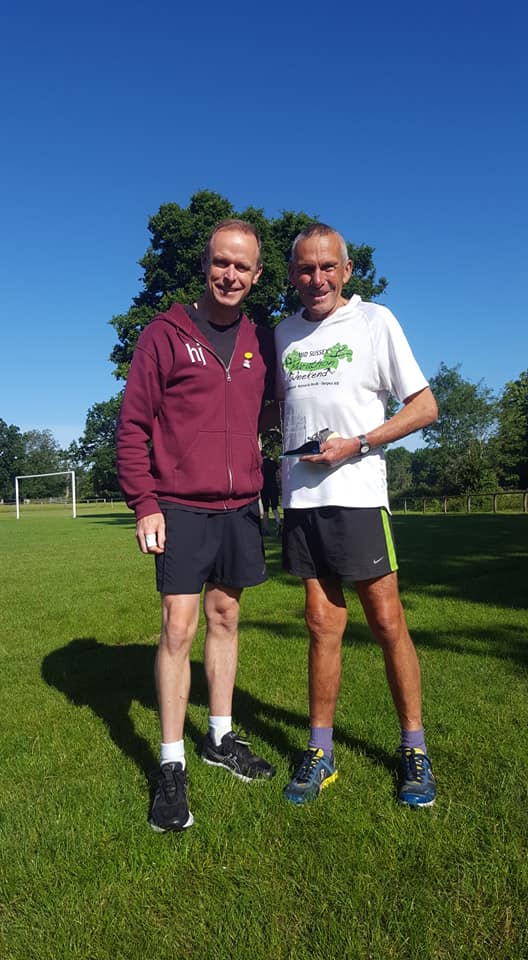 Horsham Round – Bank Holiday Monday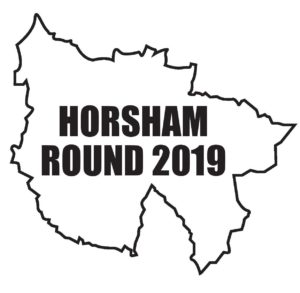 Entry for teams is now open and, as this is our 35th anniversary year, the annual Horsham Round on will be something special! A chance to celebrate 35 years of the club with guest teams joining us from other local clubs as well. To commemorate the occasion, we have commissioned a special t-shirt and are pleased to offer this to all members who want one for the subsidised price of just £10! Made from lime green technical hi-viz fabric with black hj and Horsham Round logos, these are now available to order from the MemberZone for a limited period and will be distributed on the day. T-SHIRT ORDERS MUST BE IN BY 31st JULY!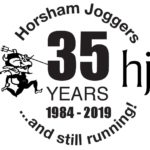 As well as this, we will be having the usual gathering in Horsham Park from 2pm onwards so that everyone can join us for a social picnic and we will even be providing FREE FOOD to those who pre-order it! We need to confirm numbers and print enough vouchers to exchange for your free meal so, we are asking members to pre-order t-shirts and food options via the MemberZone and we will let the t-shirt and mobile fish & chip suppliers know in advance. Guest teams will be contacted directly to confirm numbers for both t-shirts and food. We look forward to seeing as many people as possible in the park, whether you are running The Round or not.
Group Leaders
If you train with us on a Tuesday evening, you may have noticed a shortage of group leaders recently. This has been due to injury, other event clashes and other volunteering commitments from the "usual" group leaders. To help us provide a better spread of smaller, more evenly paced groups, we need more volunteers to step up and lead a group. We can provide guidance and route maps for you so that you can step up and lead regularly or in the event of a shortage on the night. Have a word with your group leader and they can help you to help us!
Gunpowder Trot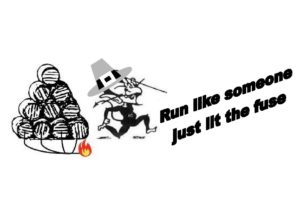 Our 2nd club event of 2019 will the "Gunpowder Trot" on Sunday 3rd November 2019. This is a 4.5-mile Fun Run around Denne Park and Chesworth Farm and is part of the West Sussex Fun Run League and we are delighted to welcome Horsham Co-Working on board as our new sponsor! As always, we rely on many volunteers on the day so please, please, please remember to offer your help BEFORE thinking about entering the race.

Dates for your diary
14th July – Hornets' Stinger (WSFRL)
14th July – Beat the Tide Worthing
17th July – Wakehurst Willow
27th July – Lunar Tic night marathon
28th July – Seven Stiles (WSFRL)
31st July – Bexhill 5k (SGP)
7th Aug – Highdown Hike (WSFRL)
10th Aug – 13 The Hard Way
18th Aug – Henfield Half
25th Aug – Will Page 10k Newick
25th Aug – Windlesham House 4 (WSFRL)
26th Aug – Horsham Round/35th Anniversary picnic
Don't forget; if you've got something worthy of the newsletter then please let us know!