Committee activity
Your committee met on Wednesday 26th September and discussed the usual club finances, membership and forthcoming events as well as Track training, club kit, Gunpowder Trot, challenge trophy results, SGP and West Sussex Fun Run League updates. We agreed to meet again on 7th November. Not sure who your committee are? Well we've updated the committee page and personal profiles so why not have a look HERE
The result round up
Some amazing performances over the last six weeks. To read all about it CLICK HERE for the latest race result roundup compiled mainly from press reports by Iain Campbell.
Barns Green team photo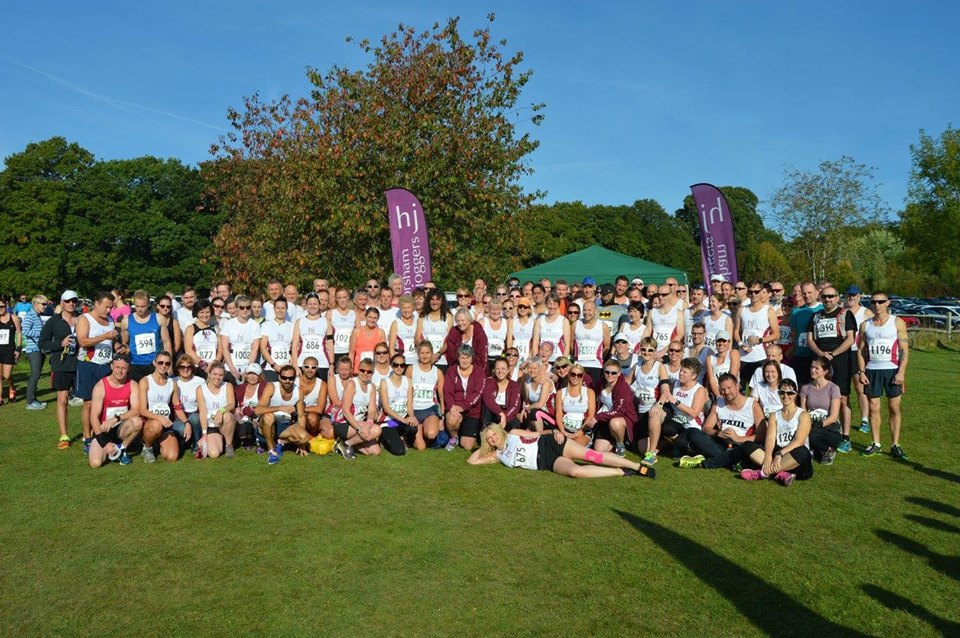 If you are reading this with an early morning cuppa and wondering what time to get to Barns Green today, we will be having a team photo (half and 10k) at the hj gazebo at 9.30am. Just look for the hj flags and all those marvellous maroon hoodies! A staggering 122 hj's ran in both the half and 10k races last year so it would be great to see the same amount this time.
Goodwood Cross Country Relays
Pete O'Connell is looking to put teams together for this event on Saturday 13th October. For more info CLICK HERE
Or CONTACT US to be put in touch with Pete.
Gunpowder Trot – 4th November
Margaret Wadman is on course to deliver another fantastic fun run around the beautiful Denne Park and Chesworth Farm with all the key roles now filled. However, she still needs about 20 marshals for the course and more cake bakers! If you can help please use this Survey Monkey link to let her know: https://www.surveymonkey.co.uk/r/GunpowderTrotForm
Headtorch Runs

These have now started again under the watchful eye of Mike de Frateschi and will continue until April 2019. Venue details are sent out weekly by Mike for those on the mailing list. Alternatively you can find them HERE and also subscribe to the list.
Keep Running 5 to 10k
Sue and Simon have done a superb job of delivering this course for all abilities with the help of a few regular helpers. The new runners recently graduated at the Chestnut Tree House 10k in Littlehampton on 9th September (see result round-up) and most have gone on to become regular hj members running other races and also coming to regular hj sessions on Tuesday and Thursday evening. Congratulation everyone!
Annual hj Quiz Night
Martyn Newton has kindly stepped up to be quiz master this year. Provisionally Friday 16th November at Horsham Cricket Club. Please save the date and watch this space for further details of how to register a team.
Challenge Trophy
The races have been run and the results collated by the wonderful Steve Wilson. All that remains is to present the awards on 11th December, so watch this space, social media and your inbox (if you've won!) for more news.
Club colours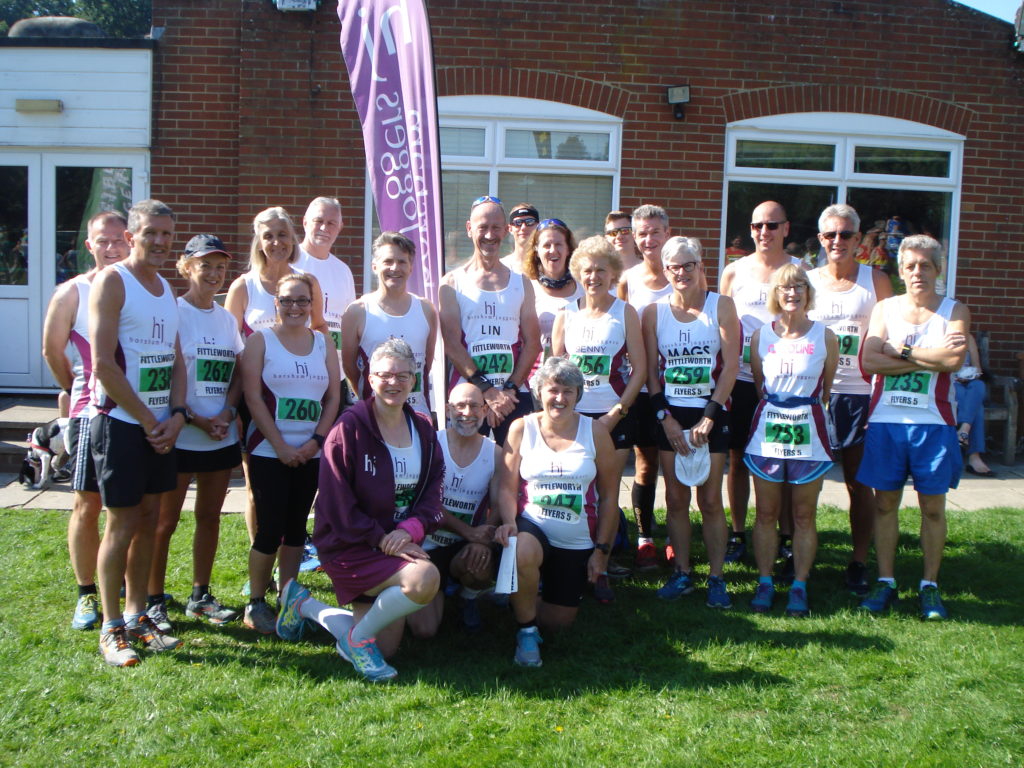 We've streamlined the club kit purchasing process and it's now in the very capable hands of Stephen Entecott. Just log into the MemberZone and place your order using PayPal or your credit/debit card. And remember, if you are entering ANY race as a Horsham Jogger, wear your club colours with pride!
Dates for your diary
30th Sept – Windlesham House 4 (WSFRL)
30th Sept – Barns Green Half Marathon and 10k
7th Oct – Lewes Downland 10m (SGP)
7th Oct – Heron Way 10k
7th Oct – Bright 10
7th Oct – Downslink Ultra
13th Oct – Goodwood X-Country Relays
14th Oct – Great Walstead 5 (WSFRL)
21st Oct – Hove Prom 10k (SGP)
21st Oct – Amsterdam Marathon
27th Oct – Beechy Head Marathon/10k
28th Oct – Steepdown Challenge (WSFRL)
4th Nov – Gunpowder Trot (WSFRL)
16th Nov – hj quiz night (provisional)
18th Nov – Brighton 10k
Don't forget; if you've got something worthy of the newsletter then please let us know!