**Stop press!** Hold the front page! Just when we thought it was safe to publish the newsletter, earlier today our esteemed chairman only goes and completes a 100km walk from QE Country Park to Brighton race course on his 50th birthday! Accompanied by team mates Claire, Homer and Catherine, team "life begins at 50" completed the walk in a touch over 25 and a half hours. What a fantastic achievement Phil! Congratulations team!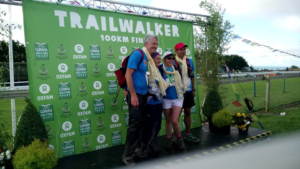 Committee activity
At our recent meeting we discussed the usual club finances and membership etc as well as changes to club rules to allow incorporation as a Community Amateur Sports Club (CASC), The forthcoming Horsham Round and Gun Powder Trot organisation, the recent summer handicap in Horsham Park, half marathon training, website updates, volunteering etc. More on some of this later. We agreed to meet again on 13th September
The result round up
The feature is proving so popular and at this time of year, with so many races taking place, we have put together a separate document so you won't miss a thing! Just CLICK HERE for the latest race result roundup.
The Horsham Round
Registration is now open for the annual Horsham Round and again we are pleased to invite other selected local clubs to enter a few teams. Full details are on this website under the "Events" tab so please register your team as soon as possible via the info@hj address. Subject to the good weather, we will also be holding our annual BYO summer BBQ/picnic from 2pm in the park by the conservatory cafe. We'll supply the coals if you bring your own bangers! This is open to all members, family and friends, not just those taking part in The Round.
Get Running Graduation
Congratulations to our latest recruits who graduated to their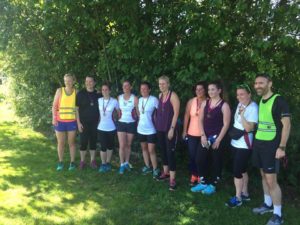 first 5k run at Horsham Parkrun on 17th June. Leaders Kirsty and Saul were on hand to see them round with James giving encouragement on the sidelines. Well done everyone and we hope we can look forward to seeing you continue to prepare for your first 10k in a few months time?
MemberZone feedback
It's been there for a few months now. Have you used it? Do you like it? Has it made things easier for you? Is there more that we need to do to make it better? We'd like to know what you think. Any feedback (good or bad) would be appreciated. Just email info@hj.
Good Run Guide
Did you know that hj have hundreds of local running routes, races routes, Horsham round legs etc saved on the Good Run Guide? Claire Burrows and Paul Oakley have kindly gone through them and collated them into "Road" and "Off Road" categories, listed them in order of miles or km's and printed some into a file kept at BBHLC reception. So if you've ever fancied taking a group on a Tuesday evening but don't know your way around, you can take a paper copy of any map with you from the file. They are also available FREE to all current members online! Just email info@hj and we can send you the club login details for the Good Run Guide.
Membership subscriptions
If you haven't paid, your annual hj membership will expire tomorrow! Any members who have allowed their membership to elapse will need to reapply to join the club and pay a new member's joining fee (£5) as well as the annual membership fee. Rights to the MemberZone will also be withdrawn for elapsed members.
Gunpowder Trot
Our very own WSFRL race, the Gunp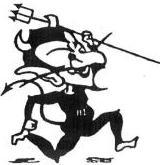 owder Trot is coming up on 5th November and we still need to fill some key roles as part of the organising group:
Chief Steward
Start/Finish Supervisor
Junior race director
Supplies coordinator
Further roles such as marshalling will be advertised closer to the date. Please keep the date free as we need your support and it takes over 70 people to make this great event happen. Speak to a committee member or email info@hj to get involved.
UKA license numbers (message from Sussex Athletics secretary)
We have had many messages this year from athletes who do not know their England Athletics license number. Please could you forward this link to your mailing list or include it on your website so that they know how to find the information?
https://myathletics.englandathletics.org/licencecheck/
Highway Code Rules
Safety is our primary concern when organising club runs but there is always an element of common sense required when running on open roads. If you want to refresh your memory on the highway code rules for running on the road just CLICK HERE
Dates for your diary
2nd Aug – Highdown Hike (WSFRL)
13th Aug – Henfield Half Marathon
20th Aug – Hove Hornets Stinger (WSFRL)
27th Aug – Will Page 10k (SGP)
27th Aug – Arundel Castle 10k
28th Aug – Annual hj Horsham Round and Summer BBQ
3rd Sept – Fittleworth 5 (WSFRL)
10th Sept – Hellingly 10k (SGP)
10th Sept – Eridge Park 10k trail challenge
17th Sept – Tilgate Forest 5 (WSFRL)
AND FINALLY!
Newsletter content
Ok, so sometimes we struggle to fill this page with "proper news". If there is anything that you feel the membership needs to know; stories, features, articles, promotions – just let us know. The newsletter is published every six weeks, usually after the committee meet to discuss the content.