Committee activity
We met again on Wednesday 7th November and discussed the club finances, membership, forthcoming events, MemberZone orders and social media as well as The Gunpowder Trot, The Bridge arrangements, challenge trophy races, Twinning, SGP and West Sussex Fun Run League updates. We agreed to meet again on 9th January. Just a reminder that anyone can attend a committee meeting as a guest, either to observe or to raise a concern. Just CONTACT US to get involved in the next meeting.
The result round up
It never ceases to amaze us how many races team hj attend during the 6 weeks between news updates. To read all about the amazing performances just CLICK HERE for the latest race result roundup, compiled mainly from press reports by Iain.
Gunpowder Trot Review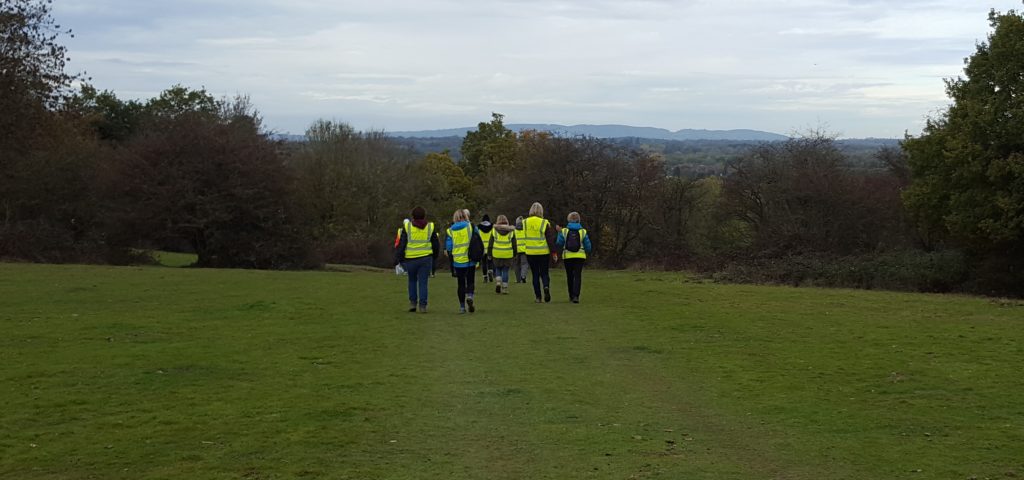 Following on from the superb foundations laid by Victoria Saunders over the few past years, Margaret Wadman and her core team burnt the midnight oil recently and the fruits of their labours were clear to see to all the competitors and volunteers who played their parts in this fabulous event. The Gunpowder Trot has become one of the key events on the WSFRL calendar and is widely praised by all who take part. Our congratulations go to Bradley Burke (Horsham Blue Star) and to Tara Shanahan (Arena 80) who crossed the line as first man and lady but also to the 439 runners who followed them and to the hi-viz heroes, without whom this day just doesn't happen! Well done to you all. If you've got any feedback, please CONTACT US
Annual hj Quiz Night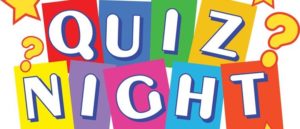 Martyn Newton has written the questions and he'll be ably assisted by James Munden, so we are almost ready for you on Friday 16th November at Horsham Cricket and Sports Club at 7pm. 11 teams have already entered and we have space for about 14 in total. So be quick! Enter your team now to avoid disappointment! CONTACT US to register your team of max 6 players (min 2x hj members per team) and pay your £18 on the day (that's just £3 per person by my GCSE in maths!!). You can BYO snacks and nibbles and the bar will be open for all liquid refreshments.
"The Bridge"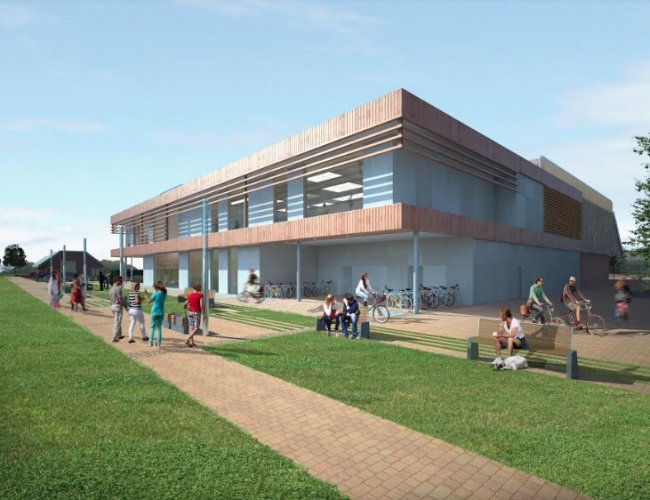 If you've been to a club training night recently or read the local press, you'll have noticed that we are now meeting in the undercroft at the fabulous new leisure centre kindly "donated" to us by HDC using our council taxes. As with all new facilities, they are clearly protective and have implemented new security turnstiles to prevent unauthorised access. While we are free to use the toilets on the public side of the barriers at anytime, access for club members to the changing rooms, lockers and showers is currently restricted to a Thursday evening only. Rest assured that we are working hard on your behalf and are in communication with The Bridge operators and if necessary the owners (HDC) to ensure that we are welcomed and accommodated as we were with the previous leisure centre. Watch this space and our social media platforms for further updates.
2019 Challenge Trophy Races
The races chosen for 2018 have certainly rekindled interest for this inter-club championship with some surprising results and a varied bunch of winners this year! On Tuesday 11th December we will be awarding the trophies straight after the annual winter handicap at Horsham Cricket and Sports Club. In order to retain that new found excitement, the committee has again changed things a bit for 2019. Qualifying criteria remains the same; you must be a paid up member at the time of each race and you must be wearing club kit. As these are races and not a time trials, times are recorded and prizes awarded on your GUN TIME, so sharpen your elbows and get up the front at the start!
10k Challenge – Chichester Priory 10k (3rd Feb)
10mile Challenge – Haywards Heath 10 miles (5th May)
WSFRL Challenge – Hove Hornets Stinger (Aug – TBC)
Half marathon Challenge – Run Reigate (15th Sept)
A letter from the club treasurer
Dear All, I have been club treasurer for five years, and would like to hand on the role after the 2019 AGM.  So we will need a new treasurer… could this be you?  The most important part of the role is making sure that bills get paid on time, and keeping a record of payments into and out of the club's accounts.  At year end, this all gets brought together into the financial statements which are presented to the members, to show them how the committee is a) using and b) looking after their money. You don't need to be a qualified accountant (I'm not!) but you do need to be comfortable with numbers and able to drive a fairly straightforward spreadsheet.  There will be a reasonable handover period, with plenty of time to ask questions and get comfortable with the role before you have to go solo.  And you get to be part of the great group of people that make up the HJ Committee, who are appreciative, supportive and fun to work with! If you'd like to know more, please have a word with me or any of the committee members. Many thanks, Fiona.
Twinning Update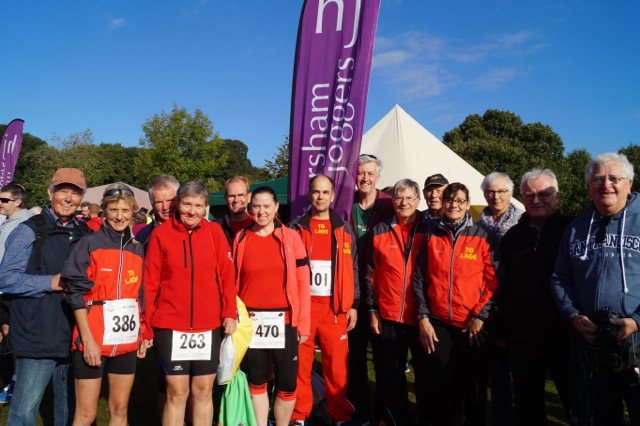 A few members of TG Lage came to Horsham during the weekend of 29th and 30th September. Organised by Dave Maurice for many years, this twinning arrangement is still going strong and we hope soon to announce some news regarding a reciprocal visit next spring! The club members took part in a parkrun at Horsham on Saturday followed by the Barns Green Half marathon or 10k on the Saturday.
Horsham 10k
We will soon be kicking off the pre-event planning for the Horsham 10k which will be held on 2nd June 2019.  Due to the revised date, we will now be looking to recruit a race referee and junior run director.  Both roles are a key part of the event team and support will be provided to individuals during the run up to the event. We will lead you through the planning and run up so you will have experience on hand except on the day. Neither role is as daunting as it sounds – and both are rewarding in their own way.  Please CONTACT US for more info.
Norwegian Fjords
(Ed – Club member Crispin tells us about his Norwegian experience)
Encouraged by my son getting a 6 month placement at university in Norway I said I would go and visit him in Bergen, "when there is a good race on"!  A Google search for Bergen Marathon led me to the Knarvikmila, Great Fjord Run race weekend at the beginning of September. This was 3 races over 3 days totalling a marathon distance. I was reminded that they do the same in Haywards Heath in the spring …..but that to me is where the similarities between mid Sussex towns and beautiful Norwegian cities end ! All 3 races started from a sports stadium in the town of Knarvik, a 20 minute bus drive from the centre of Bergen. We began on Friday evening with an 11 K cross country race, starting on the running track, then 2 laps in the hills. It was very steep and seemed designed to knock the stuffing out of you for the next 2 days , but I finished in 1hr 17 min (96th out of 180 runners). On Saturday afternoon there was a 10K on road around the town and along the edge of the fjord. Like everything else over the weekend it was well organised and great fun. Despite legs getting tired and quite a hilly course I got round in 46 min (146th of 550 entries). Sunday morning  and time for the big one.  A scenic half marathon on roads crossing 3 suspension bridges over the fjords . A really good course, fantastic weather and views, made even better as I passed 2 runners late on who had beaten me the previous day! I was happy with 1hr 41min (76th of 293). Overall there were 64 people who ran all 3 races (we are officially Fjordvikings!) and I finished 32nd out of 50 men, and got my Viking warrior memento. Getting the courtesy bus from Bergen centre each day was a great way to make friends and I met about a dozen English runners, some from Ireland, a group from Sweden and others from Iceland, Hong Kong and Ethiopia & Eritrea. Most stayed in the main hotels in town, but everything in Norway is expensive and I found a cheap Air B&B. Next year my son will no longer be a student in Bergen and I won't have a good excuse to go back, but the idea is tempting and I would recommend it to every Horsham Jogger. Entries are open for 2019 if you follow this link: https://www.knarvikmila.no/
Do you have what it takes to be a Champion?
England Athletics are looking to develop a network of Mental Health Champions throughout clubs in the area and a couple of the committee attended a workshop recently to see what it's all about. We all run for different reasons and with a club of over 480 members, there will be scores of you who welcome the "head space" and sociability that running provides. If you're compassionate and a good listener you could become hj's Mental Health Champion! Basically a point of contact for those who might be struggling a bit more than most. The role is supported by EA and would be a great asset to the club. Have a look HERE for further details
Dates for your diary
16th Nov – hj quiz night
18th Nov – Brighton 10k
25th Nov – Dunsfold Jigsaw 10k
25th Nov – Crowborough 10k (SGP)
1st Dec – Christmas Cracker 10k
9th Dec – Mince Pie 10
11th Dec – Winter handicap and award night
30th Dec – Spring marathon training begins!
1st Jan – Hangover 5 (WSFRL)
Don't forget; if you've got something worthy of the newsletter then please let us know!