Ed – Happy New Year! We hope you had a wonderful festive season and have set some new running goals for 2020? We have some exciting news to bring you so lets get cracking…………………….
Committee activity
We met again on Wednesday 8th January with two guest members and discussed the usual club finances, kit, new members, forthcoming event etc as well as the member survey, challenge trophy series, committee vacancies, twinning and injury clinics! More on some of this later. We agreed to meet again on 26th February 2020 and you are welcome to join us by arrangement.
 The Results Round-up
A shorter round-up this time, what with the run up to Christmas festivities. This is compiled mainly from the race reports by Chris Yeomans, your regular results fix of who has been doing what is HERE!
Committee vacancies
At the next AGM, we already know that four of your committee members will stand down after many years of service to the club. Chairman Phil, Secretary Sue and committee members Fiona and Paul are all vacating their seats. So, we have vacancies on the committee and if you want to give back to the club in anyway, please let us know. The club constitution stipulates that we require a Chairperson, Secretary and Treasurer along with up to 8 other members to form a maximum committee of 11. With our new treasurer in place and a new secretary already shadowing Sue on the run up to the AGM, the key role to fill is that of Chairperson. Phil has kindly summarised what this involves HERE! Volunteering provides an opportunity for your voice to be heard and for your ideas and input to influence the direction of the club in the future. Please CONTACT US if you feel you have what it takes or if you want more details.
Member Survey
Barring a few ping backs, all members should now be in receipt of our 2020 member survey, hosted by Survey Monkey. Take a look in your inbox and spam folder and, if you haven't had it please CONTACT US. Your feed back is important to us and can influence the direction of the club and future initiatives. Please take a few minutes to complete it before the 29th January end date. Just answer the first question and it will take you through to the complete survey.
New WSFRL race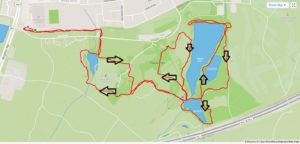 Crawley Run Crew are the latest club to add to the fixtures list this year. The "Run Your Heart Out" 8k is due to be held on 16th Feb and will start and finish at K2, using the paths and trails around Tilgate Forest and Park. Advance club entry is £3 (juniors go for free) and entry on the day is £7 (subject to availability). Take a look HERE for race details and enter in advance via the MemberZone before 29th January cut off!
Club Challenge Trophy races for 2020
The committee has made some changes this year in order to increase member participation and mix up the potential winners a bit. The rules remain the same and more information can be found HERE. But remember; results are taken from your GUN TIME and you MUST be wearing an official club race vest or t-shirt to qualify for an award (both available from the MemberZone)!
WSFRL Challenge – CRC "Run Your Heart Out" 8k – 16th Feb
10 mile Challenge – Haywards Heath 10 – 24th May
Half Marathon Challenge – Henfield Half – 16th Aug
10k Challenge – Littlehampton 10k – 6th Sept
Injury Drop-in Clinic

Hands On Sports Therapy are based at The Bridge and Tony has kindly offered members a FREE 10-15 minute drop-in session between 5 and 7pm on Tuesday 28th January. If you are upping your training miles in preparation for a marathon or have been ignoring a niggle for a while, why not pop in before your run with the club for some free help and advice. There's no need to book. Just tell reception staff that you are there to see Hands On and they will allow you through to the 1st floor treatment room. Dependent on numbers, you may need to wait for a bit before seeing Tony. Any subsequent follow-up treatment will also be discounted for club members. https://www.handsonsportstherapy.org/
#RunAndTalk events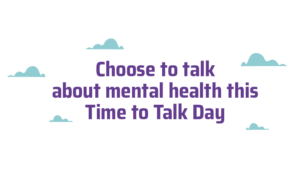 Continuing the theme of our popular post-run event in December, our next RunAndTalk evening will be on 4th February, where we will be recognising Time to Talk Day, and again we invite everyone to join us in the bridge cafe for tea / coffee and a catch-up after the regular Tuesday evening club run. This is an informal event, open to all, so please pop in and say hello!
We are also pleased to welcome Roger Johnson, who has joined our team of Mental Health Champions. Please check out our web page HERE for more information, and keep an eye out for upcoming events.

Marathon Training volunteers
James is doing a fantastic job with organising the volunteers to provide a route and water stops each week, but he needs to fill 4 more slots for the 8am Sunday training plan. If you can volunteer, please take a look at the rota HERE and let James know which date you can cover. munden888@yahoo.co.uk
Twinning Update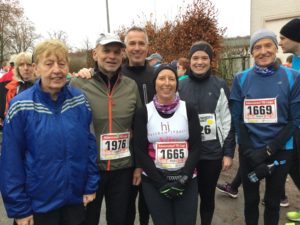 TG Lage, our twinned club in Germany, hosted AdventLauf before Christmas and a few members of Horsham Joggers made the trip to take part. Read all about it HERE
Gunpowder Trot Assistant
We may be 10 months away from the next GT event but run director, Margaret is already looking for a 2nd in command to help her this year. You would be involved in shadowing the event preparations and delivery of another fabulous run in November 2020. If you want to get involved, please CONTACT US.
Brighton Marathon Places
The club still has some places available for the Brighton Marathon on 19th April. If you want to use one, please CONTACT US.
Good news, race stories, new PB's?
We are still looking for new material for the newsletter or to shout about your achievements in the local press. If you have something to tell us about your weekend running achievements there are numerous options – EMAIL US or MESSAGE US or POST IT TO OUR FACEBOOK PAGE – So, don't be shy. We all want to share in your success!
Dates for your diary
18th Jan – Sussex Master X-country champs, Lancing
18th Jan – Fitstuff G3 Race 2, Newlands Corner
19th Jan – Winter Tanners 20, Leatherhead
25th Jan – Run through Lee Valley Velopark, QE Park
25th Jan – Maverick Terrex Original 8, 15, 23k, Amberley Museum
28th Jan  – Injury drop in clinic
29th Jan – Member survey end date
1st Feb – Fitstuff G3 Race 3, Newlands Corner
2nd Feb – Chichester 10k
4th Feb – Time to Talk day
9th Feb – Worthing 10k and Half Marathon
16th Feb – Run Your Heart Out 8k (WSFRL & Challenge Trophy race)
23rd Feb – Brighton Half Marathon