DATES FOR THE DIARY
Join us in the park…
On Saturday 29th May we're having a pop-up event in Horsham Park (10am-midday) to spread the word about #RunAndTalk and explain our plans to support this initiative over the coming months.
We will be set up between the nature gardens and the pond (look out for the HJ flag).
Please come down to say hello, it would be great to see you!
---
#RunAndTalk Tuesdays are returning!
Our #RunAndTalk Tuesdays will be back to their regular format on the following dates, meeting at BBH Leisure Centre for a 7pm start (subject to any changes in the restrictions):
6th July
3rd August
7th September
5th October
2nd November
7th December
On these dates there will be at least one dedicated #RunAndTalk group on offer alongside our regular group runs.
These group runs are open to everyone, and could be a great way for anyone new to the club, or anyone thinking of joining, to come along and see what we're about! And as we have more than one leader,  pace and distance can be adjusted to suit – everyone will be accommodated.
Afterwards,  join us in the leisure centre café for a catch-up with your fellow joggers, from approx. 8pm –  tea, coffee and biscuits will be provided!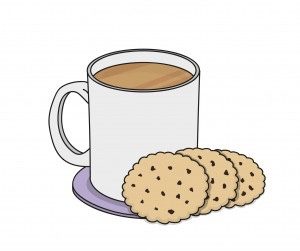 ---
'Introduction to Running' Sessions
In July we will be holding some sessions in Horsham Park for new or returning runners to come and have some fun, enjoy the outdoors, and find out how exercise can improve our mental health.
These will be free sessions run by our Mental Health Champions, and open to anyone aged 16 years and over.
All abilities welcome, and no running experience is necessary.
Dates to be announced shortly.
---
NATIONAL CAMPAIGNS
As a club we will also be participating in other England Athletics national campaigns, including #RunAndRevise, Time to Talk Day and World Mental Health Day.
Please keep an eye on our Facebook page for updates.
---

PREVIOUS EVENTS
An Evening with Phil Hewitt.
We had a fantastic, inspirational evening in the company of Phil Hewitt; marathon runner and author of Outrunning The Demons (Bloomsbury, 2019).
Phil talked honestly and emotionally about the massive mental health benefits of running, his own experiences and those of the people he interviewed for his brilliant book.
The evening was attended by over 60 of you, including our guests from Mels Milers running club. We hope everyone who came along enjoyed the talk, and hope to host some similar events in the near future.